Consumers and Brewers are creating technologies with QR codes!Add Your Heading Text Here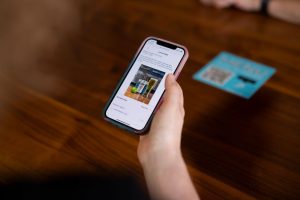 QR Codes in Craft Beer Are Almost All Things To All People-Brewery and Consumer.
Think outside the box, use QR codes to present content and to enable content at an on-line site.
QR (Quick Response) codes have been around for twenty-five plus years and have become ubiquitous thanks to the smartphone. At one point I thought NFC (Near Field Communications) tags were the way of the future; not anymore. NFC's still have applications, but the craft beer industry is running full tilt toward utilizing QR codes for a sundry of applications.
Consumers appreciate the QR code because they can supply a great deal of product information that facilitates purchase decisions, builds loyalty, heightens brand awareness, encourage trials, and saves time. If a QR code destination page/site is designed correctly the consumer experience with a taproom or brewery can be all encompassing and quick.
Today craft beer QR codes are found on coasters, packaging, in-store displays, literature, and beer menus. These codes are on signage in brewery taprooms and brewpubs that, when scanned, will supply detailed information about specific beer styles, ingredients, the brewmaster, and whatever application the mind can conjure up.
From a brewery viewpoint a well-designed landing site/page will allow the consumer to make informed decisions on beers they may want to try, free's up staff, and creates a welcoming tone and presentation of beer offerings. Further, QR codes allows the brewery to add a personality to the brand by bringing the consumer into-the-fold as an insider. Some breweries have chosen to add a video/audio of the brewmaster explaining his/her thinking in developing beer recipes.
Worth noting, the TTB (Tax and Trade Bureau) is "in the loop" on anything, even remotely, considered part of beer advertising. Simply, what you say about your craft beer product via a QR code must also be shown on the label and within regulations on beverage alcohol advertising. Beer regulations in the EU requires labels to contain ingredient and nutritional information. That could come to America and what better place to include such information than on a website accessed via a QR code.
In gathering information on QR codes used by breweries, we find many options for assistance coming from experienced vendors. Some breweries we contacted, use a company named Flowcode. So, we contacted them for information in this article.
"We know that brewers and liquor companies take an enormous amount of pride in their craft and that's why Flowcode is the perfect QR code technology partner for them. By leveraging Flowcode' s next generation QR technology and mobile-first landing pages featuring leading edge design technologies and data analytics capabilities, they can create measurable, interactive moments in both breweries and on bottle labels that are brand aligned, ultra-fast, and dynamic (which means instantly updatable content).
""By simply scanning the Flowcode with their smartphone's camera/code reader, patrons can instantly explore specific differentiation information about a craft beer and more deeply engage at any customer touchpoint," said Jim Norton, Chief Revenue Officer at Flowcode. Your phone's camera is a QR code reader.
"The enticing point about QR codes is that a brewery, taproom or brewpub does not need to create an app to get into the game; if you have a website, you are good to go. In some instances, "you can get into the game for as little as $10 per month", says Norton. Most smartphone users already have QR code readers on their phones now.
Don't have a suitable website? Flowcode has also developed a turn-key landing page option called Flowpage. It is a no-code mobile-first experience, so breweries, taprooms or brewpubs don't even need to have a website, they can spin up a Flowpage in minutes and they are good to go.
As an aside. I recently visited a craft beer taproom that produces a beer I wanted to try. I started asking the server about the options. I was directed to the QR code printed on the coaster she handed me and voila, there appeared the descriptions of all the styles offered. In fact, the descriptions were in the form of an audio featuring the brewmaster and included descriptions of the hops a barley used. I even decided to opt in to get e-mails on recipes and future releases from the brewery.
Tom Hope, VP-Tableside Partners (a fish house and brewery) explains just how sophisticated a QR code system can become: "We put together a QR code that, when scanned from the menu with your smartphone, it brings you right to an experience where you get to meet the captain of the ship that caught the scallops, for example. It tells you where they're from". Further, they are leveraging the codes to access valuable customer data, an approach that TAPS (the restaurant) has embraced to drive customer loyalty. Obviously, this same application can apply to a craft beer brewery that imparts an experience directly from the brewmaster.
Using a dynamic QR code (versus a static code), relevant changes to information can be updated virtually instantly. For example, should a specific beer become unavailable and/or a new beer is added to the line-up in a taproom/brewpub, simply update the information and put it live on the site. This can apply to product information, pricing, and promotions.
OR codes in the retail food industry have been around for some time. They appear frequently on packaging and in print ads. As noted, they enhance the users experience with a product, add to the body of product information and reduce cost of advertising. It is said that a picture or video can be worth a thousand words in print. That is truly the case with QR code applications.
Depending on the goals of a brewery, implementing a QR code program need not be complex. Research by the Brewers Association shows succinctly that craft beer consumers are sophisticated and are comfortable with technologies. Whether approaching these codes as a consumer or a brewery, here are some attributes of QR codes in a taproom or as part of beer label/packaging at retail level:
Error free processing-no inputting URLs in a small space on a smartphone.
Ability to present more tailored information whether in an audio, text/image or video format.
Engaging with the consumer easily and quickly can re-enforces brand and marketing strategies.
Codes be actionable by collecting subscriber data. Initiating survey's or tracking customer likes/dislikes.
Any data directed at the consumer can be updated dynamically on the backend.
Conveniently collect consumer data can be used to build loyalty programs to bring the consumer affinity with the brewery real.
Reduces advertising costs.
Road to successful QR code is dictated by good planning and implementation:
Be precise in what you/the brewery think the consumer expects in your QR code interfacing system.
Roll out with a simple site that is user-friendly and quick-it needs to be organized and intuitive.
Minimize needed inputs from the user.
Make it a friendly site that incorporates people from the brewery/taproom staff. Video's personalizes branding.
Oh yes, don't think technology is standing still when it comes to craft beer.
Note: A new innovative technology is coming to the U.S. soon, enhancing the experiences of telling a story about a beer or brewery. "Scheduled for a Q3 2021 rollout, BEERSCANS™ is a platform developed for the craft beer industry that uses smartphones to scan labels, and "augmented reality" to project content/message from the brewer back onto their own cans and bottles". Reported in American Craft Beer.
The problem with this technology is that a label must be scanned on a smartphone using an app. Further, in a taproom environment at a brewery, beer is sold in glassware and labels are not printed on glasses.
Around the world the craft beer sector has embraced the QR code as a marketing tool as it offers a lot of creative options to implement.
Twins Barns Brewery-Meredith, NH
Here is an example of QR codes used to create text conversations via on on-line game to promote a new beer. The Flowcode designed application captures customer's attention and created moments of involvement between customers and staff. The Birthday Game experience generated the brewery's highest ever text-activated redemption rate.
Sherwood Brewing
Sherwood Brewing in Michigan uses QR codes on their on-line and in-store fliers to promote their 'Pre-Kend" Happy Hour special.
Cisco Brewery in Boston Seaport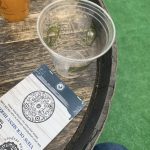 Cisco Brewery in Boston Seaport uses Flowcode around the Brewery to scan to their menu.
Provincetown Brewery – Provincetown, MA
PBC uses beer to build community and give back. They use Flowcode in the brewery to allow them to meet the complications of COVID head on.
Southern Pines Brewing Company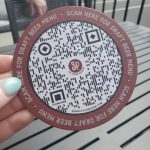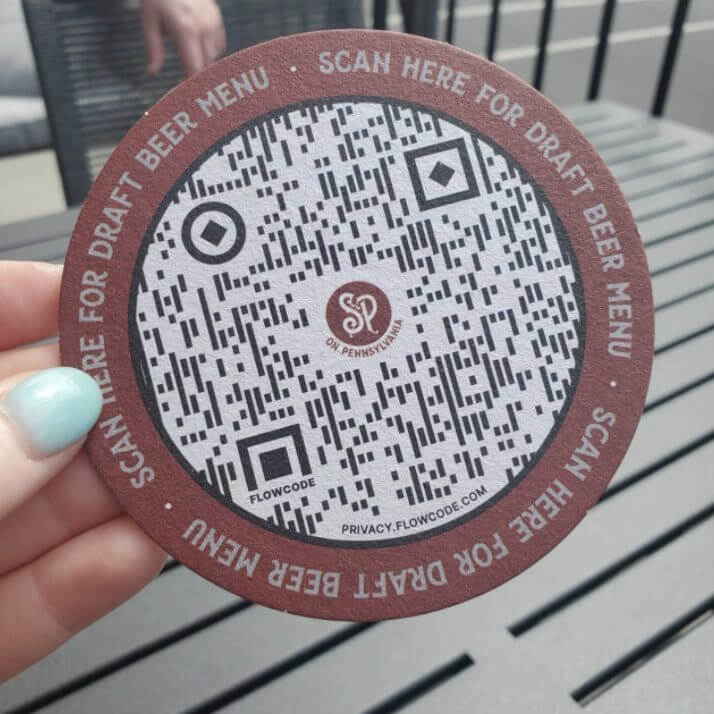 They use coasters to enhance engage the consumer in understanding their beers.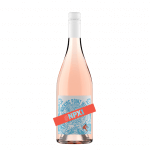 Here is an example of a QR code used as a label.
With minimal time searching the internet, it does not take long to discover QR codes have been in the beer industry for decades. It now becoming apparent that QR code are being pushed into new applications and into the cloud. However, writing for this blog I am most interested in drawing attention to issues of the craft beer industry that brings the industry to life for breweries and consumers. Not everything about craft beer needs to be complicated and rooted in chemistry. There are a lot of information that makes craft beer enjoyable, interesting, fun, and educational. And most importantly, the impressive thing about the craft beer industry is that it has some interesting people. The human- interest side of the business displays people who want to meet and discuss their passions about ingredients, styles and trends. Breweries and consumers should explore QR codes and how to use them to advance a great industry.
Build a craft beer brand on digital innovation.
Cheers!